Recover Deleted AVI video Files from Hard Disk
Recover AVI files with uFlysoft video recovery software
You guys may meet this situation that your AVI video files on your hard disk get lost due to accidental deletion without keeping another copy of the avi file, or because of the power interruption when the avi file is still open, or virus or worm attack, natural disaster, software corruption, inner programming error, hardware error etc.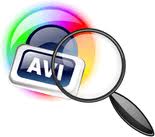 But you don't need worry about it, you can use uFlysoft Photo Recovery to recover your lost AVI files. uFlysoft Photo Recovery is an all-in-one recovery software which can not only recover your lost photos, but also recover all formats of video files, and audio files.
How to recover lost AVI Video files with Photo Recovery:
Follow the steps below to recover your lost AVI video with uFlysoft Photo Recovery:
Step 1. Download uFlysoft Video Recovery software for free and install it.
Step 2. Launch uFlysoft, click "Start", then uFlysoft video recovery can detect all the drives.
Step 3. Select the drive where you are planning to retrieve your lost AVI files, and select the AVI files, then click "Scan".
Step 4. When the scan finished, check the "avi" folder and click "Recover" to save the back AVI files on your computer. Remember not to save the videos on the drive where you lost them for better preservation.
Useful Tips:
1. If you are running Mac OS, you may need the Data Recovery Mac to get your lost data back on your Mac.
2. If you need to clean and repair your Windows Registry errors, Registry Cleaner can help help you make it.