uFlysoft Data Recovery for Mac Does Well in Recovering Deleted Mac Word Files

Up to 95% of lost files can be recovered even after emptying Mac Trash. Retrieve Mac Lost File
We use Word documents very often in our daily life. Lucky for us, Microsoft Word is available for Macs as well as for Windows computers. Unfortunately we may come across some frustrating situations while editing Word - The power is suddenly off while you are editing the Word document; one important Word document is freezing when you open it; the Word is corrupted for unknown reason. When encountering the above problems, means we meet Word files loss situation, and at this moment, we may need to find ways to process Mac Word Rescue.
For solving your problem quickly, uFlysoft studio software can do well: with its strong technology of scanning and powerful ability of retrieving files, this software can help you in restoring any type of files such as Word (pages), Excel (numbers), PPT (keynotes) etc Office documents, also help in retrieving deleted photos, video and audio files no matter they met deleting, formatting, or other unknown reasons on Mac.
Common Resons of Mac Word Document Loss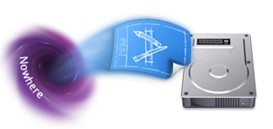 Different disasters need different treatments. In order to get lost Word document back effectively, it's better to analyze the problems and reasons first. The followings are some main reasons we may encounter which cause the Word files loss.
1.  Unsaved Word or changes of the Word that you are editing for the below reasons
»  Sudden power off
»  Errors force the Word to close automatically
»  Improper operation such as forgetting to save the Word or the changes
2.  When you open a Microsoft Word on Mac, it may stop responding. Additionally, you may have to use the Force Quit command to quit the Word.
3.  After you open a Microsoft Word, find it looks like gibberish. The Word got damaged.
4.  Word document gets infected by virus
5.  Lose Word document for other reasons both system errors and human errors