How to Undelete Photos on iPhone 4s on Windows?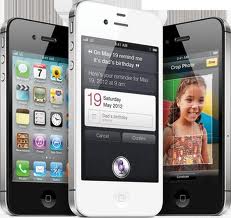 The iPhone 4S is a touchscreen slate smartphone developed by Apple Inc. It is the fifth generation of the iPhone, a device that combines the 3.5-inch (89 mm) iPod Touch with mobile phone capability. It retains the exterior design of its predecessor, the iPhone 4, but is host to a range of improved hardware specifications and software updates.
Integrated software and hardware changes support the introduction of new user interface and functions by Apple, including the voice recognizing and talking assistant called Siri, personal computer independence, cloud-sourced data (iCloud) and an improved camera system. A selection of the device's functions may be voice-controlled.
Suppose you've deleted those lovely photos which are sent by girlfriend on your iPhone 4S by mistake, is there any way that you can recover them and how?
Ways to Recover iPhone 4S Photo
First of all, you iPhone 4S must Jailbreaks;
Secondly, you need to install the software to MAKE YOUR iPhone 4S AS AN USB DRIVE, some software just like Funbox can perform this function(but not 100% works);
Thirdly, when you can achieve the steps above and make your iPhone as an USB drive, then you can come and have a try on uFlysoft iPhone Photo Recovery software.
All you need to do is to follow the steps below.
What you will need: iPhone 4S, Windows computer, uFlysoft Photo Recovery software.
Step by step to undelete photos on iPhoto 4S:
1. Connect your iPhone 4S with your Windows computer.
2. Make sure you downloaded uFlysoft Photo Recovery software for free and lanuch it.
3. Search and Select iPhone 4S memory card, and then simply click 'Scan' to start scanning for the deleted photos.
4. After uFlysoft finishing scanning, click to preview and find out the photos you need to recover.
Find out the target photos that you want to recover. Click 'Recover' to proceed to destination selection interface. Or click 'Back' to return to the partition selection interface.
5. Click "Recover" button, then a dialogue box will pop up for you to select a destination to save the recoverable photos.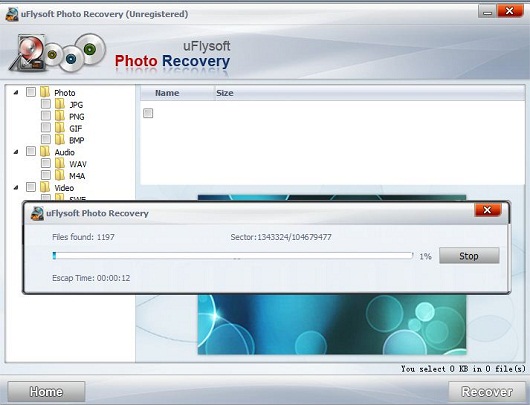 Useful Tips:
1. All the recovery steps are basically on performing to use your iPhone 4S as a USB drive.
2. If you are running Mac OS, you can have a try on the Data Recovery Mac to get your lost data back on your Mac.