How to Recover Audio Files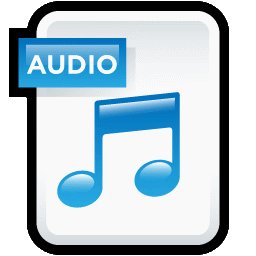 Audio is sound within the acoustic range available to humans. It's usually compressed for storage or faster transmission. Besides, audio can be sent in short stand-alone segments - for example, as files in the Wave file format. The most popular audio file format today is MP3.
There is no doubt that audio files play an important role in our daily lives. People receive sound in real-time for a multimedia effect, listen to music, or take part in an audio or video conference. All of these could not act without audio files. However, many mistaken operations will lead to the loss of the important audio files.
Maybe you wonder whether you can
recover audios which are wrongly deleted
. Now let's figure out the reasons of audio loss and find a good solution to solve the problem.
Cause of Audio Files Loss
There are tons of reasons which lead to audio files loss, expect the virus infection (PC) and physical damage (Memory Card), the familiar reasons are listed as follows.
It is quite necessary to clear up your computer to speed it up. So most of you delete the redundant files regularly, but the storage capacity is getting higher and higher, a mass of files need to be arranged and tidied up. It's possible and inevitable to lose your audio files after unconsciously deletion, accidental deletion, quick formatting or even virus infection. This situation points to the computer.
How about the audio files loss in the memory card? Here sum up two main reasons.
1. Move out the memory when your machine is still working.
2. When you connect your camera which has your memory card inside to your PC, some situations will cause the audio files loss. For example, suddenly pull out the data line or your machine power off because of the low Battery.
Recover Audio Files with Audio Recovery
Since we know the reasons of audio files loss, let's do audio recovery right now. To help you solve the problem, here I suggest you to use the audio recovery software. But you will find that there is million tons of recovery software on the net and you don't know which fits your requirement. At this moment, you can have a try on uFlysoft Audio Recovery, which is a high reputation application in the recovery industry.
With the all-in-one recovery software-uFlysoft Audio Recovery, you can do recovery audio files easily.
• A complete and deep scan of your lost or deleted audio files.
• Provides audio recovery from formatted or corrupted media.
• Accidentally deleted or lost audio files can be recovered easily.
• Supports PC, memory stick and memory card.
Not only the audio files, but also the videos and photos can be recovered easily by this professional audio recovery software.
• Recover pictures of all camera file types such as JPEG, CR2, CRW, RAF, K25, DCR, MRW, NEF, ORF, PEF, SR2 etc.
• Video files of different file types like AVI, ASF, WMV, MP4, etc. are also recoverable.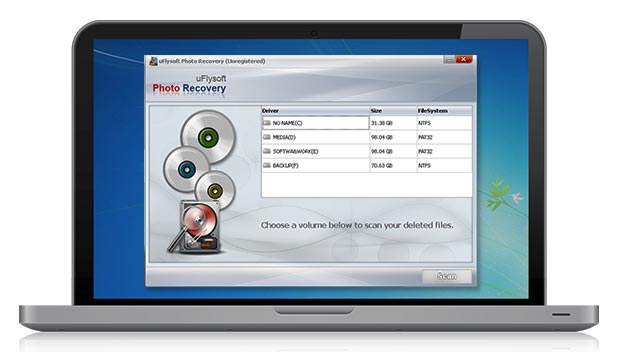 All you need is to install this free download application on your computer, launch the program and follow the using guide. Then you will get back your lost audio files soon.
For Mac user to recover lost data on your Mac or other storage devices, uFlysoft Data Recovery for Mac can help to proces the recovery process easily.
Related articles:
• Rescue Video with uFlysoft Photo Recovery?
• How to Recover Deleted Music Files?
• How to Recover Lost JPG Images?