How to Achieve Camera Data Recovery

"Appeal! Can somebody give me a hand? I don't know why I cannot find my photos in the camera, what should I do? Take it to the repair shop? But I am too busy to have it repaired. Guys, just give me some ideas,thanks."
Nowadays, more and more people get the digital camera because it's convenient and has a huge space where you can keep your photos. Unfortunately, misfortune strikes sometimes.Just like the problem above, some people will find that their photos which are kept in the camera suddenly disappear but the camera still can work.
I think most people will feel anxious and don't know what to do. Don't worry, let's figure out the most probable reasons which cause the problems.
Physical damage
.Suddenly shut down(Low battery)
.Drop on the floor and crash
.Memory card damage
If you are sure that your problem doesn't appear above, check the reasons listed as follows.
.Carelessly deleted the photos or formatted your camera
.Connect to the computer which is infected by the virus
.The wrong operation on your camera(Pull out the SD card without shutting down the camera)
Find your problem above? OK, then let's start the recuse action to save your camera! You need camera data recovery to get your photos back. uFlysoft photo recovery is powerful and convenient for using. With it,you can retrieve your accidentally erased pictures 100% and bring your precious moments back in minutes!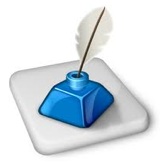 And the most important thing is the operation of uFlysoft photo recovery for windows is very easy. Connect your camera with the computer, launch the camera photo recovery software , choose the camera and click the button "Scan", uFlysoft photo recovery will scan your camera and find out the photos lost before, after scanning, click the button "Recover" , then all you need is waiting. After a few minutes, the lost photos are all coming back!
Tips
.After finishing

camera data recovery

, back up your photo in the camera to the computer is important.
.Take care of your camera, far away from the water and the fire, also don't make it shut down in the abnormal situation.