What's your recovery problem now?
"Command+Delete",deleting a file, folder or entire disk, then realizing that you've made a mistake, right click to format the hard drive or storage device, empty Trash Bin, virus infection, OS crash, etc. You r each for your backup but you don't have any backup.All of these behaviors or events always happens in our daily lives and make our Mac files gone. Perhaps you might think maybe you can recover the deleted files on your Mac Computer by using the Mac OS tools because it is a so high-tech product. But unfortunately, Mac OS does not have any built-in function for restoring lost files. So what Now?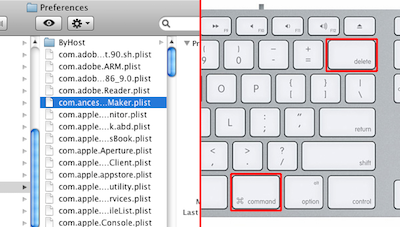 Why the Deleted Files Can be Recovered
"how do i getback my deleted files on a Mac OS ?" This may be the common questions come from many Apple Mac OS users. When you deleted files from a storage device or emptied the Trash Bin, they are not gone forever. Actually such deletion just frees up the space for other new data, whereas the so-called "deleted one" still remains on the device or hard drive. If the "deleted one" are not yet overwritten by other files, then there's a good chance to restore them. That's the reasons why the lost files still can be recovered .
So the things you need to keep in mind are after the data are deleted (no matter what kind of reasons), the action you take more correctly and faster, more bigger the chance to retrieve them. For example do not operate on the device or your Mac to avoid the data overwritten and turn to uFlysoft software we talk about above to start the operation for files recovery.